Supporting Women in Business Conference
– By #Me
The Greater El Paso Chamber of Commerce's Women in Business Conference focused on empowering and uniting women and offered leadership, mentoring, and guidance to women committed to strengthening themselves as professionals and civic leaders in the business community.
This year, El Paso Disposal offered their financial support of the Conference, on March 23, 2018, as a Gold Sponsor.
El Paso Disposal has been serving the Greater El Paso area for 49 years, and continually invests in their employees. Pictured below are the sales, accounting and management professionals they sent to this year's Women in Business Conference.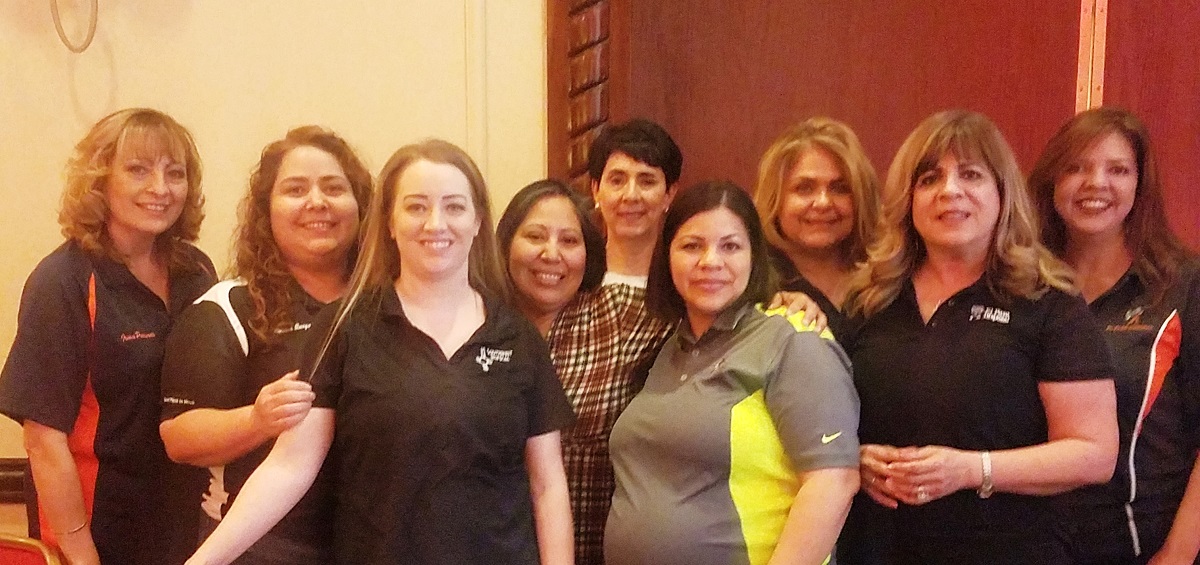 From the left, environmental business leaders : Irma Parsons, Lorena Quezada, Pamela Ray, Mary Clark, Lourdes Gonzalez, Elizabeth Rivera, Pat Duarte, Carmen Kennon, and Bonnie Delgado.

1 - Irma Parsons, Roll-Off Area Manager, El Paso Disposal
2 – Lorena Quezada, Broker & Government Area Manager, El Paso Disposal
3 - Pamela Ray, Office Manager, Southwest Disposal LLC
4 – Mary Clark, City Clerk, Town of Anthony, TX
5 - Lourdes Gonzalez, Project Manager, Paseo Del Este Municipal Utility District
6 - Elizabeth Rivera, District Controller, El Paso Disposal
7 - Pat Duarte, Office Manager, El Paso Disposal
8 - Carmen Kennon, Area Manager, El Paso Disposal
9 - Bonnie Delgado, Southwest Division Controller, Waste Connections
---
Last Modified: