Career Day at Local Schools
– By #Me

Every year, El Paso Disposal participates in numerous community outreach programs. One of the programs that is near and dear to our hearts is Career Day at area schools. We are honored to partner with local schools on Career Day and share the importance of the work we do.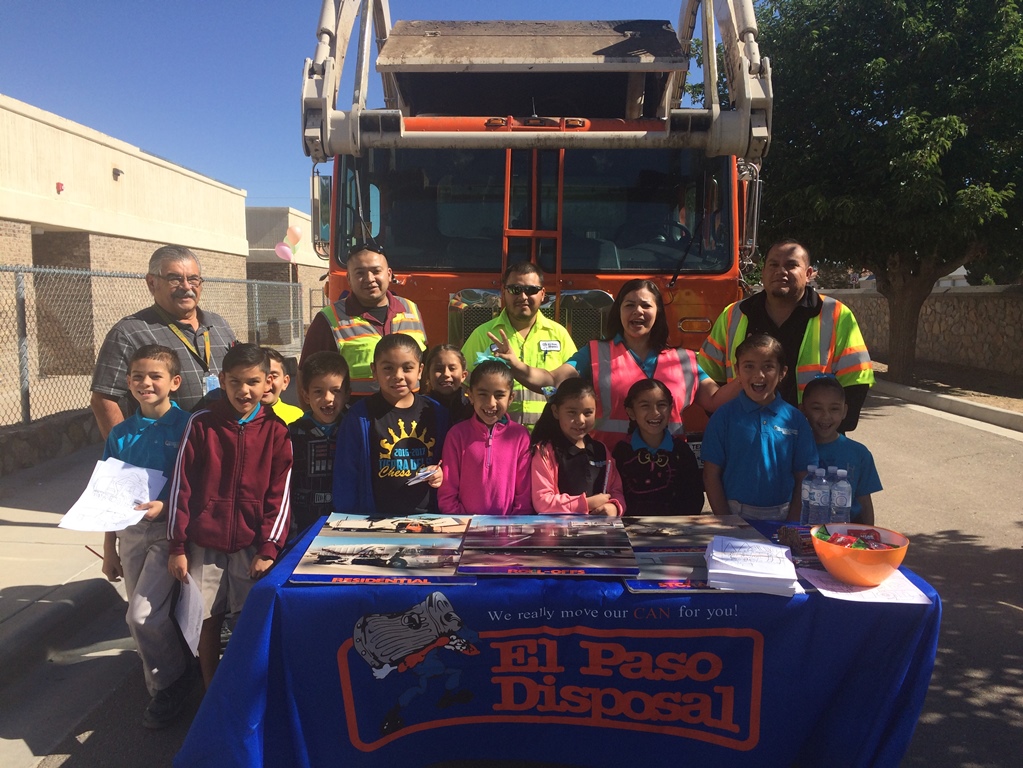 All of us at El Paso Disposal strive every day to work safely as we protect the environment and the health of the communities we serve.
There is a wide variety of career opportunities in the solid waste industry that offer year round employment with good benefits, good pay, and advancement opportunities.

Some of the careers in accounting, safety, operations, engineering, sales and law have varying educational requirements.
Some positions require semi-professional credentials or on-the-job training like heavy equipment operators, mechanics and welders.
Safe, professional drivers are critical to our operations. While the larger waste and recycling collection trucks require drivers who are 21 years old with a Commercial Driver's License (CDL), there may also be openings for drivers who are 18 years old who do not need the CDL.
To learn what positions are currently available, and their educational or experience requirements, click on the Employment button on ElPasoDisposal.com

In addition to letting students know about meaningful employment, Career Day gives us an opportunity to teach students about safe behavior around waste containers and trucks.
If your school is interested in hosting our team to be part of your school career day, please send us an email or give us a call at 915-772-7495.
---
Last Modified: